A wonderful venue for functions, the Rising Sun has done a great job of merging old fashioned service with modern facilities and styling. This popular function room can cater for up to 150 guests and the rooftop beer garden can cater to 120 guests.
Richmond's Rising Sun Hotel offers a wealth of things to do both inside and out. If you are a sports lover, the pub offers Fox sports live, UFC and more. Your event manager will work with you closely to ensure that we can perfectly tailor your perfect night. For planned events there is a TV in the beer garden upstairs.
---
BEER GARDEN
CAPACITY: 120 GUESTS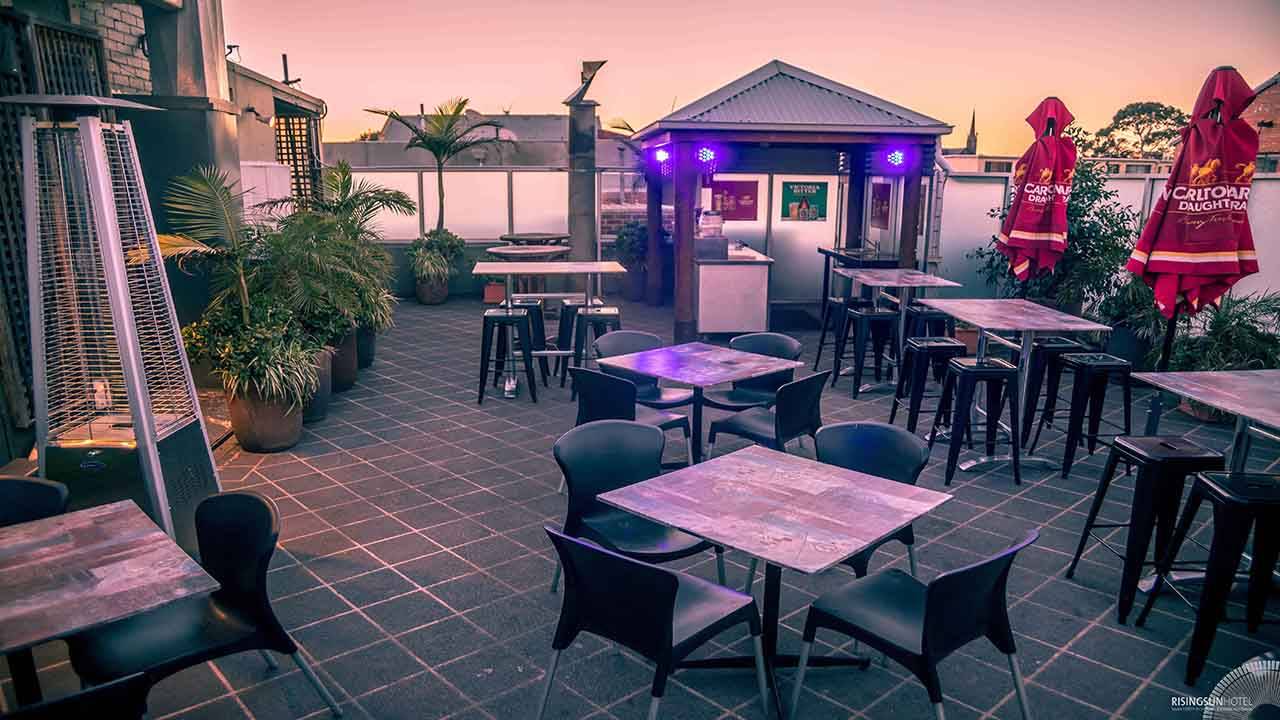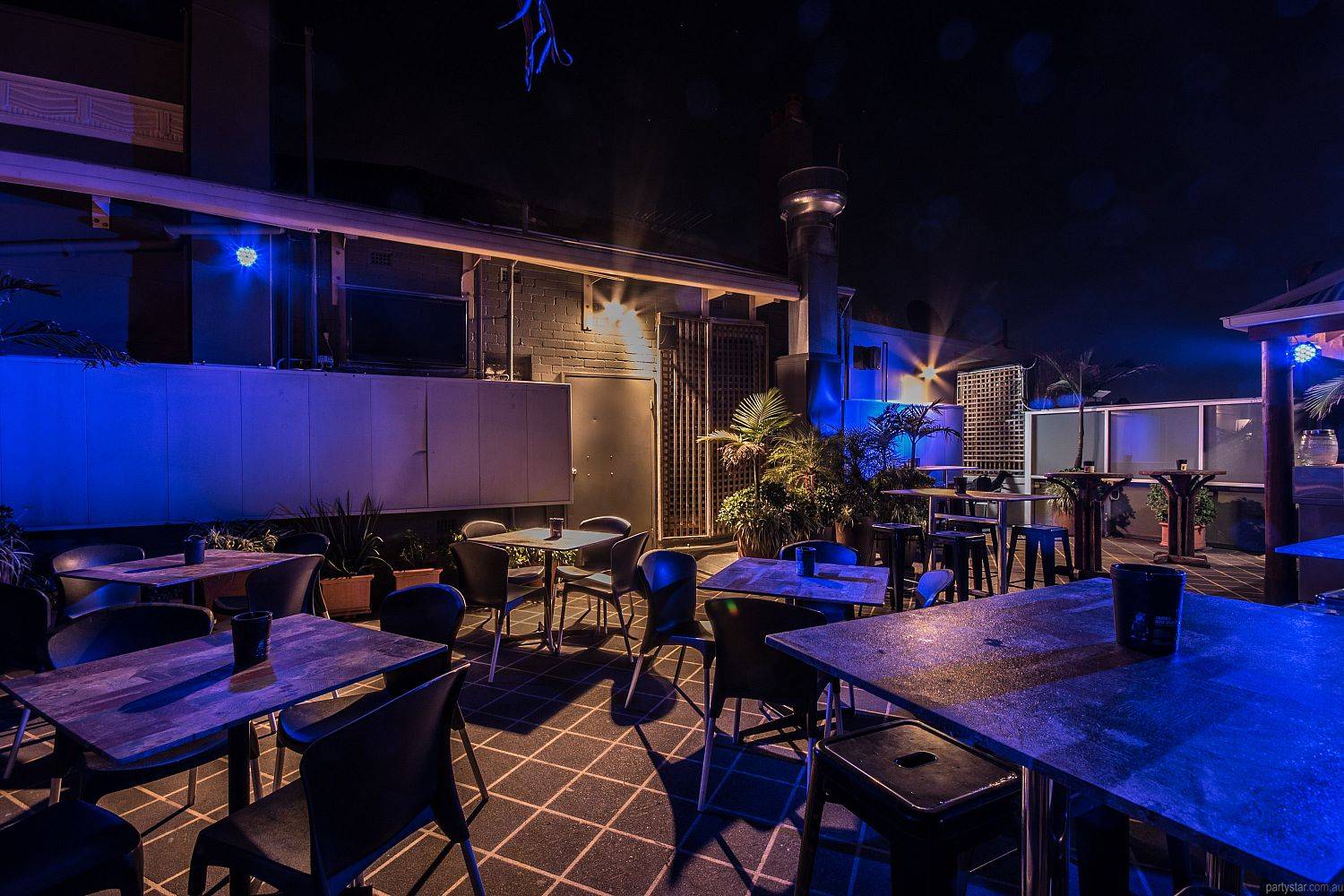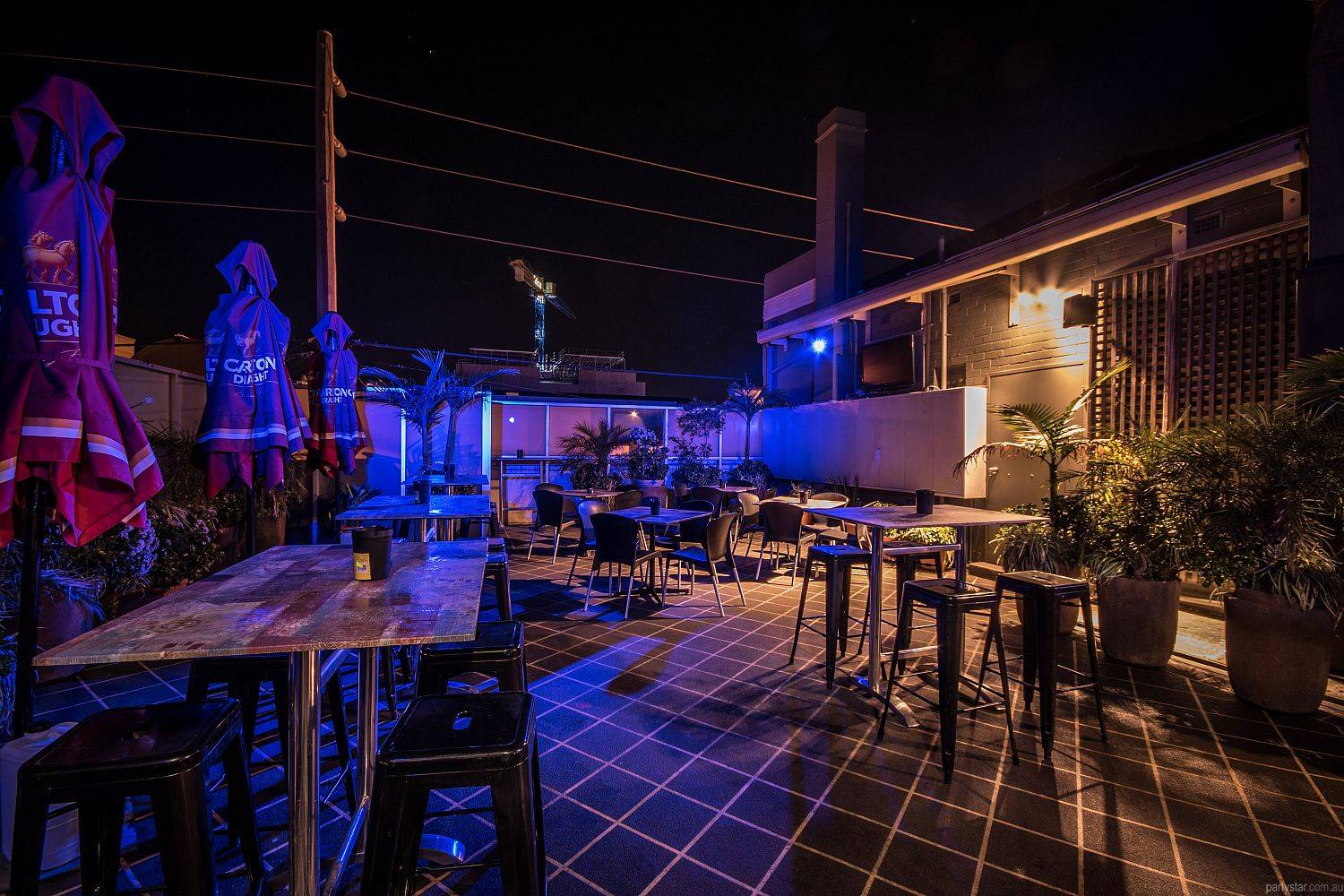 Our roof top beer garden is the perfect spot for your next event. By mid 2020 we expect to have our electric roof built above the beer garden. This roof has 5 different sections that can individually be opened or closed, so we don't need to worry about Melbourne's ever-untrustworthy weather. Thanks to the lovely people at vergola.com we are excited to see it soon!
The Rising Sun Hotel is a favourite in the community. It has a beer garden that is fantastic; despite the weather. Our current retractable roof means that even some rain won't stop your indulgence of the place.
This is a garden that offers a very tropical feel, a peaceful, comfortable place to really relax and enjoy. Our bar has 2 beer taps which we usually plug a beer and a cider into. It has everything that you need to really get the most out of your experience. There is even a large screen TV to show your photos/videos on or watch some sport.

Available to rent out year around for functions. We will make sure that every event is planned and customised to offer you top notch services and a night to remember!

This lovely beer garden offers a serviced bar that is always stocked, a retractable roof and barbecue facilities. The Rising Sun provides background music, mics for speeches and ipod connectivity.
---
COCKTAIL FUNCTIONS
CAPACITY: 150 GUESTS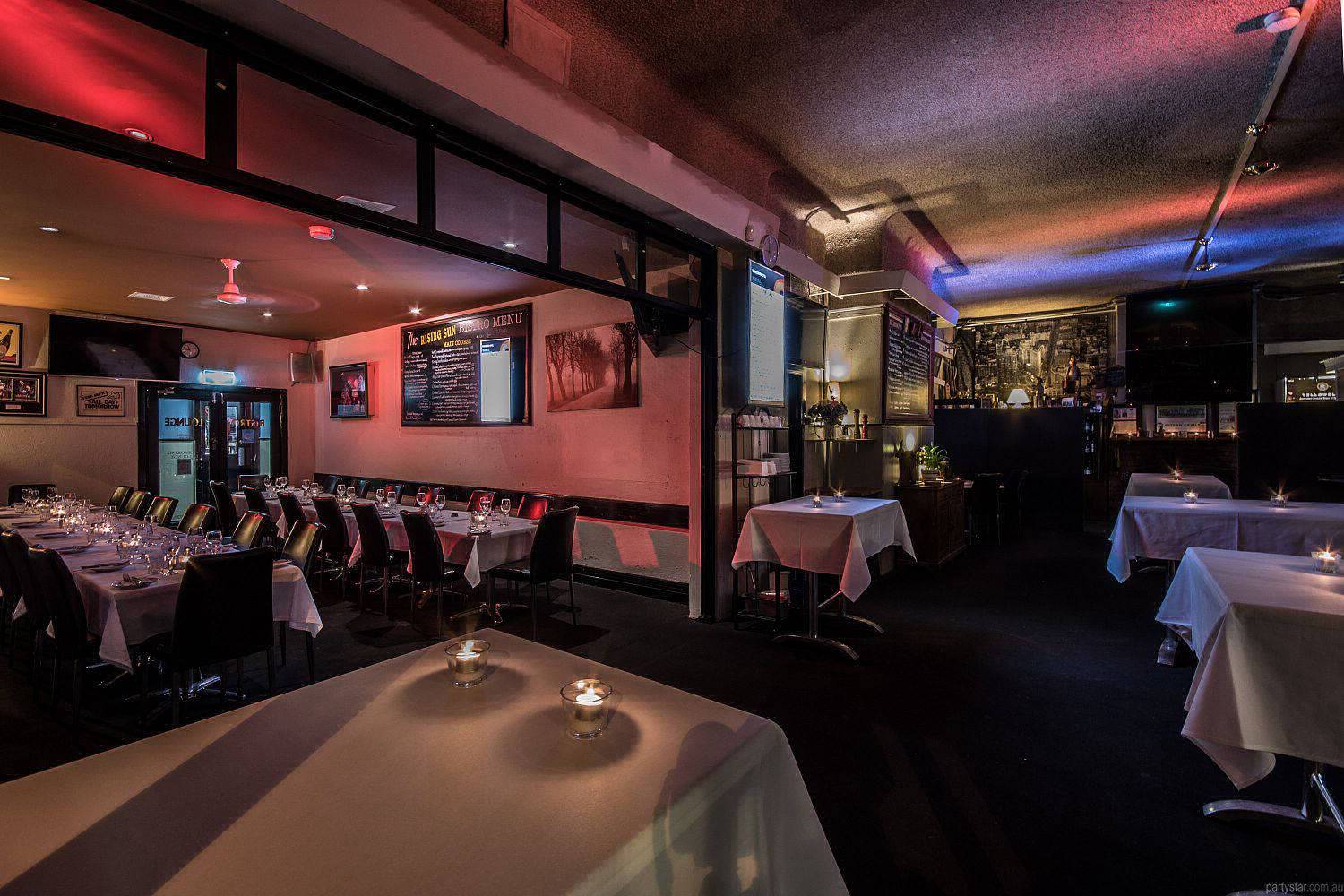 This hotel's fully equipped Function Room boasts its own bar and a versatile layout where furniture can be arranged to suit your needs. The L-shaped space means that you can have a cohesive party, but enjoy two distinct zones for dancing versus mingling, or nibbling versus presentations.
House-made party food will be a hit, as will the high standard of service and cosy decor.
Function facilities:
Exclusive bar: Yes | Private functions space: Yes
Wheelchair access: Yes | Parking: Street parking
Smoking area: Outdoor tables and chairs for 50 people outside on the street, but still in view. Or on the rooftop.